Day 2 :
Keynote Forum
University of California, USA
Time : 9:30-10:15

Biography:
Harry S Goldsmith has been a Professor of Surgery for more than 40 years and a student of medical history throughout his life. He wrote the book A Conspiracy of Silence: Franklin D Roosevelt—Impact on History. He also invented several surgical procedures including an operation to control Alzheimer's disease, a procedure to treat acute and chronic spinal cord injuries, as well as an operation to eliminate the need for a permanent colostomy. He is an author of 265 papers or book chapters; he has edited four surgical texts, and has received honorary degrees from two Chinese universities. He is a Surgeon, worldwide Lecturer, and an Advisor on the application of his surgical procedures.
Abstract:
It has been commonly believed that a decrease in cerebral blood flow (CBF) which routinely occurs in Alzheimer's disease (AD) results from the death of critical intra-cerebral neurons that no longer require the maintenance of an adequate blood supply. This belief is presently being challenged by the idea that it is not neuronal death that causes a decrease in CBF, but it is actually a decrease in the CBF which leads to the death of neurons seen in AD. In association with dead neurons located within the AD brain are varying numbers of deteriorating neurons. Increasing the CBF to still viable but deteriorating neurons in AD is believed to delay and even improve the clinical manifestations of AD. This increase in CBF has proven effective in treating a group of patients with AD. The increase in CBF was accomplished surgically by placing an intact, vascularized pedicled omentum directly on the AD brain. This surgical procedure should be evaluated by a carefully controlled study since finding a treatment for Alzheimer's disease is presently of extreme importance.
Keynote Forum
Hillel-Yaffe Medical Center, Israel
Time : 10:15-11:00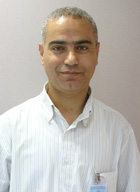 Biography:
Muhammad Mahajnah is an Associate Professor of Pediatrics and Pediatric Neurology at the Technion Faculty of Medicine, Israel. He completed his Medical degree in 1992 at Bruce and Ruth Rappaport Faculty of Medicine, Technion, Israel and his PhD degree in 1998. He was trained in Pediatrics at Carmel Medical Center and completed fellowship in Pediatric Neurology at Schneider Children Medical Center, Tel Aviv. He has worked with children neurological disorder for about 20 years and has special interest in neurodevelopmental disorders and neuro genetic disorders and devotes his time to both clinical work and research.
Abstract:
PTRH2 is an evolutionarily highly conserved mitochondrial protein that belongs to a family of peptidyl-tRNA hydrolases. Recently, patients from two consanguineous families with mutations in the PTRH2 gene were reported. Global developmental delay associated with microcephaly, growth retardation, progressive ataxia, distal muscle weakness with ankle contractures, demyelinating sensorimotor neuropathy, and sensorineural hearing loss were present in all patients, while facial dysmorphism with widely spaced eyes, exotropia, thin upper lip, proximally placed thumbs, and deformities of the fingers and toes were present in some individuals. Here, we report a new family with three siblings affected by sensorineural hearing loss and peripheral neuropathy. Autozygosity mapping followed by exome sequencing identified a previously reported homozygous missense mutation in PTRH2 (c.254A>C; p. (Gln85Pro)). Sanger sequencing confirmed that the variant segregated with the phenotype. In contrast to the previously reported patient, the affected siblings had normal intelligence, milder microcephaly, delayed puberty, myopia, and moderate insensitivity to pain. Our findings expand the clinical phenotype and further demonstrate the clinical heterogeneity related to PTRH2 variants.
Keynote Forum
University of Florida, USA
Time : 11:20-12:05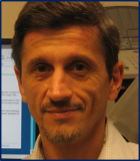 Biography:
Stanislav Svetlov has expertise and international recognition for studies in Traumatic Brain Injury (TBI), especially combat-related blast TBI proven by a number of publications and awards from Department of Defense on molecular signatures and biomarkers of blast brain injury and US patents. His goal is to determine and characterize biomarkers reflecting chronic encephalopathy, including neuroinflammation and impaired neurogenesis and repair. He is a Chief Scientific Officer at Immunova LLC, a biopharmaceutical company and Adjunct Researcher and Associate Professor at University of Florida, USA in Medicine and Psychiatry.
Abstract:
Despite progress in understanding traumatic brain injury (TBI), the mechanisms and biomarkers of neurorepair during combat blast-induced TBI remain to be elucidated. Important question to be addressed is whether blast-induced TBI signatures are similar to those after mechanical brain injury, e.g. concussion, and what may be the differences pertinent to differential diagnostics and therapeutic enhancement of brain recovery. This includes gene expression (mRNA) and its regulation (miRNA), proteomics and its associated area of metabolomics. In this study, we compared side-by-side genomic signatures of neuro injury and neuro repair in head-directed blast overpressure exposure (OBI) vs. mechanical cortical impact (CCI) and analyzed using neurosystems biology approach presenting graphic interaction map. There was a significant difference in expression of 994 genes within blast exposure groups and in 1532 genes within CCI vs. control with an overall overlap of 579 genes. Parametric and nonparametric analyses revealed significant differences in genes of neural development and repair, between blast exposures and CCI. Specifically, brain achaete-scute complex-like 1 (ASCL1/Mash1) was up-regulated, while ROBO-1/Slit and NEDD4 were down-regulated after blast exposure and changed in opposite direction after mechanical CCI. Results show disparities as well as overlaps in the expression of genes between military and civilian type of brain injury. This will help to reveal specific biomarkers of each brain insult and assist in developing diagnostics of chronic posttraumatic encephalopathy. Novel approaches in the development of neurorepair diagnostics and enhance brain recovery will be discussed.